Hannah Graf MBE
Hannah is a retired Captain of the British Army. She commissioned in 2010 and since that time has commanded soldiers across the world including in Germany, Canada, Kenya and Afghanistan. Currently she works for a global bank combating financial crime.
Hannah is also a transgender woman and her personal story of transition captured the imagination of the nation in 2015. A true advocate for equality, she used her public profile to promote a realistic portrayal of transgender individuals in the UK, becoming an inspiration to many.
She and husband Jake were the subjects of hit Channel 4 documentary 'Our Baby: A Modern Miracle' in 2020 and the couple have appeared on 'Made in Chelsea' and feature regularly on British television.
Hannah is a patron for Mermaids and an ambassador for LGBT Sport in Wales. Her work in diversity has won her several accolades including Cosmopolitan Woman of the Year, an honorary fellowship from Cardiff University and in June 2019, an MBE for her work updating LGBTQ policy in the British Army.
I was first lucky enough to be introduced to the Mermaids family in 2014 and I was immediately inspired by everyone involved! My experience of transition has been very positive and I realise that this is mainly because of the support around me, whether that is my family, friends or my employer. I hope that by working with Mermaids I am able to provide others, especially vulnerable children, with the confidence in themselves and the acceptance around them, that is so important to enjoying a functioning place in society.

Hannah Graf
Jake Graf
We are delighted to introduce Jake Graf, director, writer and actor. Jake is a high-profile trans man who wants to make a difference to how trans children and young people are perceived. His mission is to tackle prejudice and stigma and help young people achieve positive outcomes in difficult circumstances.
He is a director, writer and actor based in London known for Dawn (2016), Chance (2015), The Danish Girl (2015), Dusk (2017) and Brace (2014). Jake aims to make change through the medium of film, and his first film, XWHY, which he wrote, directed, produced and starred in, was nominated for The Iris Prize. He used his own transition to depict the physical changes of the fictional trans man in the film, which was a first, and garnered much critical praise.
When I first heard about Mermaids, I remember thinking that it was incredible that an organisation like that existed for people like me, and how lucky those children were to have support, love, and acceptance from such an early age. Eager to get involved, I attended my first residential and found myself moved to tears when I saw the happy, well-adjusted and carefree children running around the place. There was such a sense of belonging and seeing the kids' smiles made my heart sing.

Jake Graf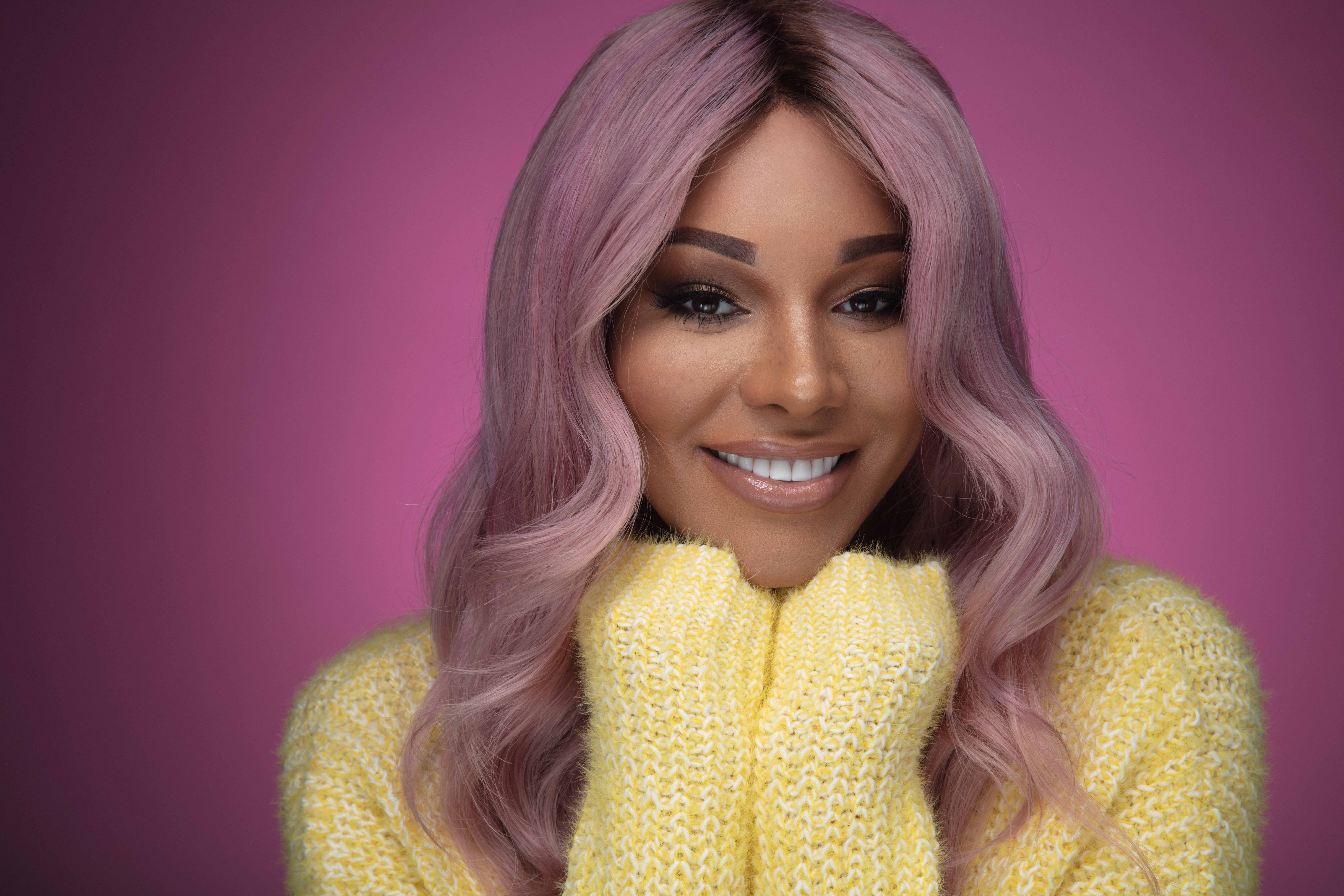 Munroe Bergdorf
We're proud to have Munroe Bergdorf as a patron of Mermaids. She is a Model and Activist who uses her profile to advocate for a fairer world and to empower individuals in the fight for positive change. Munroe is an advocate for UN Women UK and has spoken at various international panels on gender, inclusivity and race from Oxford to Princeton University.
Munroe has also fronted campaigns for Illamasqua and Missguided and closed shows at New York and London Fashion Week as well as being featured in numerous global publications including U.S. Vogue and The Sunday Times Style.
Annie Wallace
Annie Wallace is an actress from Aberdeen, Scotland. A former National Youth Theatre member, she graduated from the Manchester Metropolitan School of Theatre in 2004 and has also appeared in many theatre productions. As well as being a performer, Annie writes and records music and is a skilled sound recordist and designer.
On the 29th of October 2015, Annie made history by becoming the first transgender person to play a regular transgender character in a British soap opera when she debuted as school headteacher, Sally St. Claire in Channel 4's Hollyoaks. She is a staunch supporter of transgender children, young people and their families. Her advocacy has seen her appear on Celebrity Mastermind, with Mermaids as her charity of choice.
Mermaids is the organisation we all wish was around when we were growing up… but in the 1970s things were very different! Through my association with Press for Change, I was impressed at Mermaids' work many years ago, and its been fantastic to see them bloom and grow to become the important, and award-winning, organisation they are today. I was honoured to be invited to become one of their patrons in 2016. My work with Hollyoaks, and the entertainment industry, gives me the opportunity to highlight Mermaids' good work whenever I can.

Annie Wallace
Ayla
Ayla served in the RAF for 13 years, spent 7 years as an operational Search and Rescue pilot and now flies helicopters for the National Police Air Service.  Ayla came out as transgender around 2010 and remained serving with her operational Search and Rescue unit throughout.  The support and pragmatism from her colleagues and the wider armed forces, made that transitional time not only possible, but empowering and successful.  Ayla is the professional she is today, because she wasn't forced to hide who she was.
Alongside her day-job, Ayla has worked with All About Trans, Stonewall and independently advocating for positive trans representation and role models.  In 2018, Ayla was portrayed in the critically acclaimed stage production 'Still Point Turning' by the Sydney Theatre Company and features as one of many 'RAF Stories' at the RAF Museum London.  She lives in a village on a hill in Dorset with her wife, Wren (an ITU doctor), their cats and numerous chickens.
Before coming out, I was so fearful of losing everyone I loved, everything I cared about and loved doing. I had no language to describe how I felt, so I buried it deep down expecting it would all work itself out in time. Looking back, I realise just how much capacity I was using, hiding who I was from the world – I never recognised that before coming out, as it was a constant necessity. I now get to use that newly-free capacity for much better things! I'm so thankful, helped by charities like Mermaids and the incredible families they support, we are now seeing trans people living openly, proudly and authentically and fully engaged in the world – as a part of everyday human diversity.

Ayla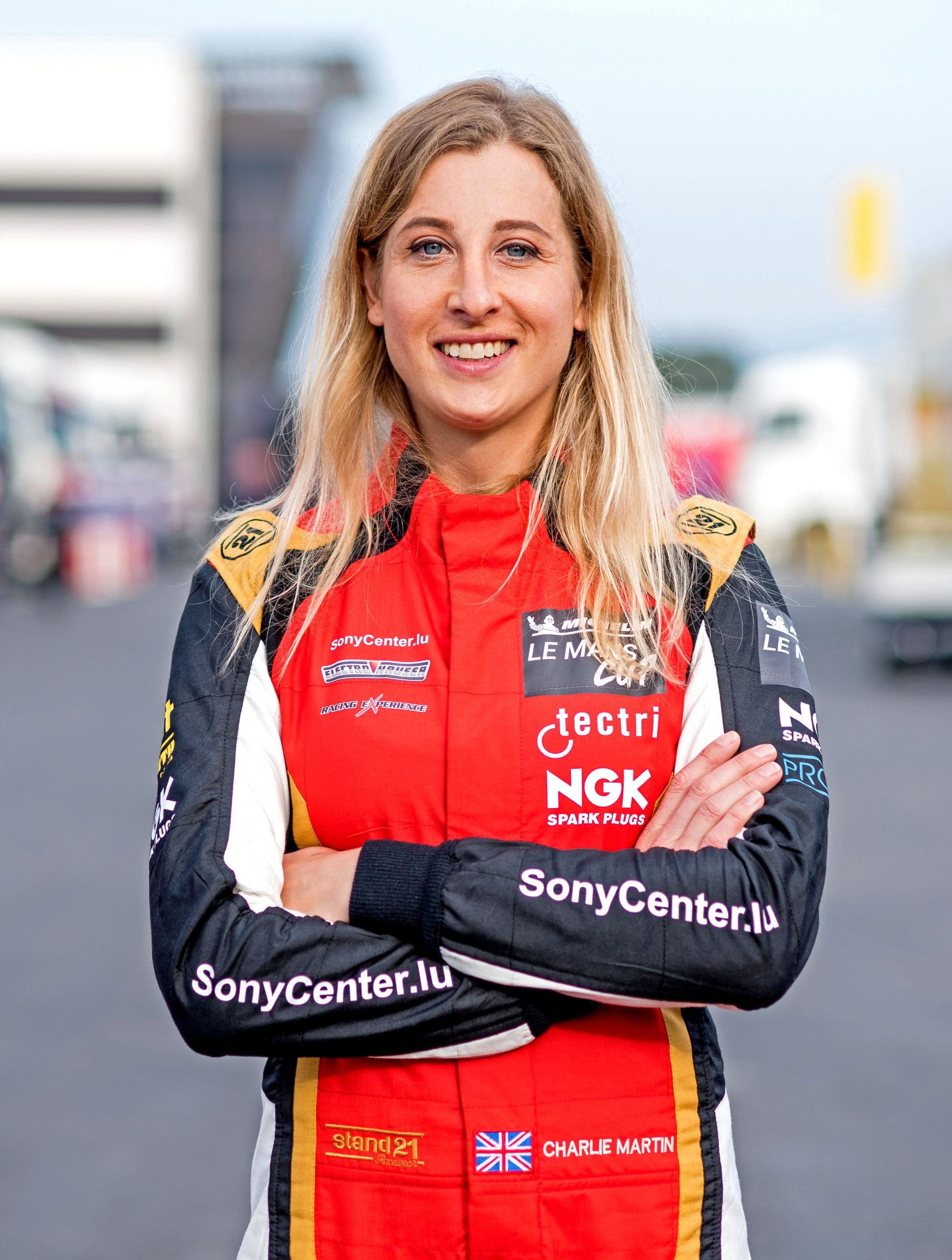 Charlie Martin
Charlie Martin is a racing driver on a mission to become the first transgender competitor in the iconic 24 Hours of Le Mans – the most famous race in the world. Growing up, she dreamed of being a fighter pilot, and her love of speed and adventure grew into a love of fast cars. Since she began racing at the age of 23, she has raced throughout Europe in a variety of cars from hot hatches, to single seaters, GT cars and Le Mans prototypes.
When Charlie began her transition at the age of 30, she abandoned racing altogether, unable to see how she could be accepted in such a conservative and male-dominated sport. Since returning to the track, she found new confidence and now works as a Sports Champion with Stonewall and Athlete Ally (US) using her visibility within her sport to improve awareness of gender diversity & create positive change in society.
I want to help carve a path for others. I don't want children to go through this process of constantly questioning what they can achieve in life, just because of how they were born. I wrote to Mermaids when I was 13 years old and I can't explain how much of a comfort it was to receive a reply and know I wasn't alone. I'm proud to be working as a Patron for Mermaids and supporting the incredible work they do for trans children & their parents.

Charlie Martin